The Hitachi-Hanergy partnership has proven to be a great success. Both teams worked together through the course of the project – from research, design, validation to development, testing and implementation – ensuring the system effectively meets the required standards.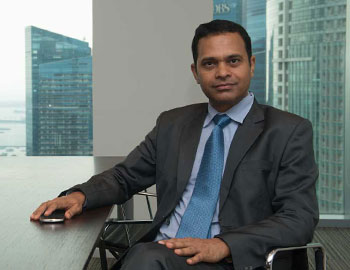 Jun You and his team were very clear on their requirements and always treated us as a reliable partner. We complemented each other perfectly and clicked right from the word go. It was a well-coordinated team effort.
Ravi Singh
Sales Director, Info-Communications Technology (ICT) Solutions Business Group, Hitachi Asia Ltd.
With the launch of Hitachi's cloud-based Power Monitoring and analytics solution, Hanergy is now able to centralise its monitoring from all over the world and provide the user superior customer service – at no extra cost. In addition, by giving Hanergy greater control over the data, it has opened new market avenues for the company to venture into.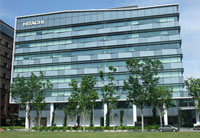 Hitachi Asia's Information Communications Technology (ICT) Solutions Business Group is a leading regional systems integrator since 1995, providing a broad suite of innovative, pragmatic business and ICT solutions to our customers to enhance their businesses. Over the years, by consistently delivering excellent results, we have established an enviable track record with a broad clientele encompassing numerous multi-national, regional and local companies.
Hitachi Asia ICT partners with and offers customers innovative consulting, business applications and systems integration solutions which enhance and add value to their businesses, and reduce their ICT Total Cost of Ownership (TCO). Our ICT offering include business application solutions like ERP, SCM, CRM, Business Analytics/BI etc. from key global software partners, e.g. SAP, Microsoft, Infor etc. We will develop bespoke applications to support the unique business requirements of our clients. Our ICT infrastructure solutions include storage, server, network, security, Green Data Centre (DC) etc. We also provide Hitachi Job Management Partner 1 (JP1), an industry award-winning system management solution that simplifies IT management and enhances operational effectiveness.
We have a proven track record in enabling our clients to accomplish their business objectives by integrating their processes, technologies and people in the most seamless, cost-effective fashion.  Through our unparalleled capability and best-of-breed industry solutions, we endeavor to be your long-term trusted advisor.
For more information, please visit Hitachi ICT Solutions Business Group.